VIVIANA PUECHER & MICHELE FILIPPI – 2012
The aim of Viviana Puecher and Michele Filippi is to tell an unassuming story, setting off a fantastic train of thought dealing with the primordial essence of time and space. The work takes as its starting point a legend written by the artists for the Valle del Ledro. The physically unstable belongs to the kingdom of imagination, while stone becomes the tangible foundation of memory and awareness.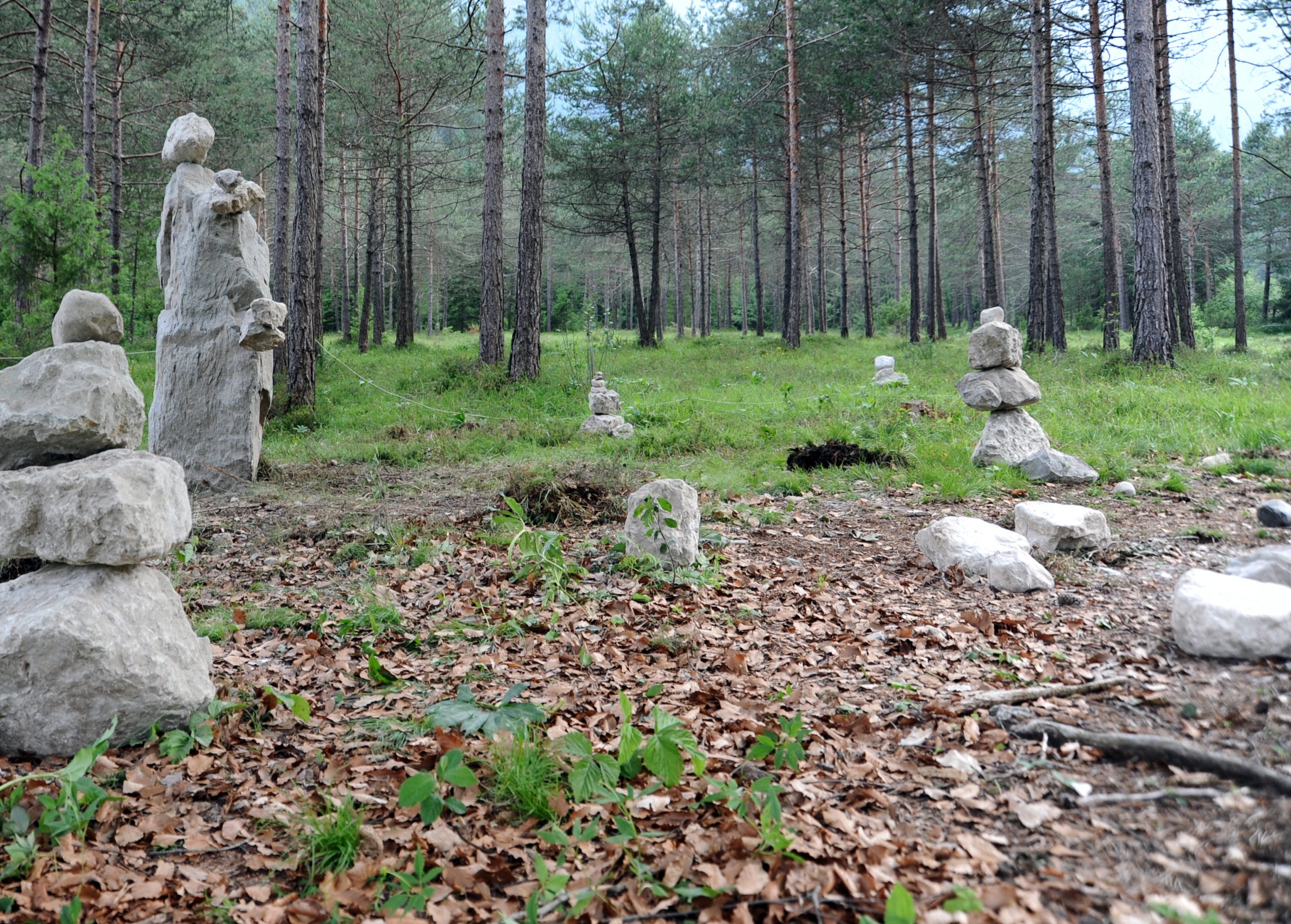 Ignimbrite Riolitica, Trentino's layered porphyry, gives material articulation to the legend constructed in narrative form. The installation reinterprets the language of Land Art and includes recognised and ancestral shapes. The rocks piled one upon another suggest a vaguely human form, the witch, who becomes the catalyst for the energies present in the woods and nature, returning them to those following the itinerary.